The government is being urged to introduce zero-tolerance laws as the number of drink-drive casualties reached a four-year high.
New figures released by the Department for Transport (DfT) revealed an estimated 9,040 people were killed or injured in Britain in drink-drive accidents in 2016.
This is the highest number since 2012 and represents a 7% rise from the year before.
It means around one in 20 casualties in reported road accidents in 2016 was as a result of drink-driving.
An estimated 230 people were killed in Britain in accidents where at least one driver or rider was over the drink-drive limit in 2016, which was also higher than 2015.
The figure represents about 13% of all deaths in reported road accidents in 2016.
In that year, 79% of drink-drive accidents involved male drivers or riders over the limit, with 20% female.
Meanwhile, men made up 66% of casualties in drink-drive accidents, with women making up 34%.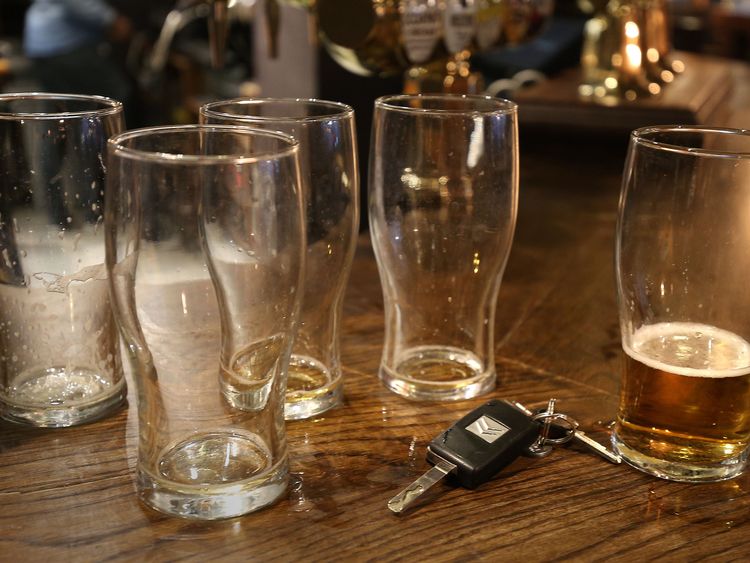 The DfT branded the increase in estimated drink-drive deaths "not statistically significant" but campaigners demanded action from ministers in the wake of the figures.
In England and Wales, the alcohol limit for drivers is 80 milligrammes of alcohol per 100 millilitres of blood, 35 microgrammes per 100 millilitres of breath or 107 milligrammes per 100 millilitres of urine.
This is higher than most other European countries.
In 2014, the alcohol…
Read More