Voters in Maine, Nevada, North Dakota, South Carolina and Virginia head to the polls Tueday, as the 2018 primary season continues its steady march towards the first major election since the inauguration of President Donald Trump.
Twenty-five U.S. House seats, four U.S. Senate seats, and three governor's seats are at stake in the states holding primaries Tuesday, and Democrats are eyeing a number of purple districts in Virginia as they look to map out their path to retaking the lower chamber in November.
The Commonwealth of Virginia is also playing host to a nasty GOP primary for the U.S. Senate, largely revolving around loyalty to Trump, a theme that continues to resurface throughout the primary season in a bevy of Republican races across the country.
Eight female candidates have already emerged victorious in governors races in the 15 states that have held gubernatorial primaries so far this year, a tally that is likely to rise Tuesday. Female gubernatorial candidates in Maine, Nevada and South Carolina are hoping to continue the success women are seeing on the ballot across the country.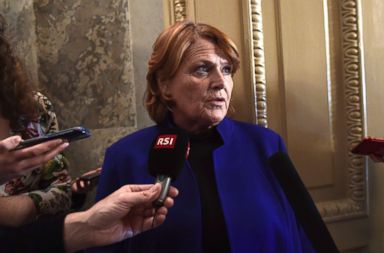 Republicans are eyeing North Dakota, one of the 10 states Trump won in the 2016 election with an incumbent Democratic senator, as a top pickup opportunity with Sen. Heidi Heitkamp up for re-election. Democrats are countering by targeting Nevada, the lone state in the nation…
Read More