Theresa May has bowed to pressure to spell out her Brexit strategy more clearly by promising to publish it in a detailed Government dossier.
Downing Street has announced that the Prime Minister confirmed to her Cabinet that the Government is producing a white paper on its proposed future relationship with the EU.
But the announcement came with the PM's feuding ministers still no nearer to reaching an agreement on the crucial issue of customs policy after the UK leaves the European Union.
According to No 10, David Davis told the Cabinet at its weekly meeting that the white paper would be the Government's most significant publication on the EU since the referendum two years ago.
"It will communicate our ambition for the UK's future relationship with the EU, in the context of our vision for the UK's future role in the world," said the Brexit secretary.
"It is an opportunity to set out clearly to both a domestic and an EU audience the reasoning behind our approach, including where we think it is clearly in the EU's interests as well as our own.'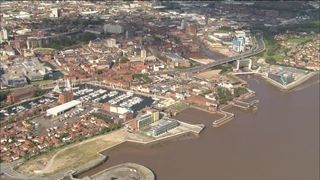 Downing Street claims the document will…
Read More