CHICAGO — The Phoenix Suns' most important victory of the year came Tuesday, as the franchise won the 2018 NBA draft lottery.
Barring a trade, this will be the Suns' first No. 1 overall pick in franchise history. After a league-worst 21-61 season, Phoenix had the best odds to win the lottery.
"It's a historic day for the franchise," Suns general manager Ryan McDonough said while clutching the No. 1 envelope that the Suns logo appeared from to win the first pick.
This is the fourth straight season in which the team with the best chance to end up with the No. 1 selection got the top spot.
The Sacramento Kings will select second, and the Atlanta Hawks will go third. The NBA draft is June 21 at Barclays Center in Brooklyn, New York.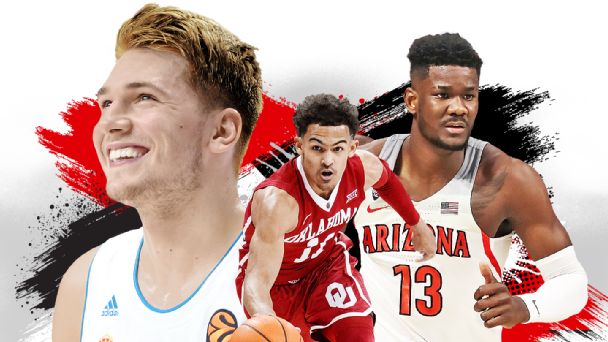 Get ready for Deandre Ayton, Luka Doncic, Trae Young and more top prospects.

• Full NBA mock draft
• Scouting the likely lottery picks
• Top 100 rankings
• Who's in, who's testing?
• Draft assets for every team
The Suns have an interesting decision to make, as the franchise has some familiarity with two of the top prospects in this year's draft.
Big man DeAndre Ayton is expected to be one of the first players selected next month, and he played in the Suns' backyard at Arizona. He averaged 20.1 points and 11.6 rebounds in his only season with the Wildcats, earning the Pac-12 Player of the Year award. The 7-foot center dominated the NCAA to the tune of 24 double-doubles on the season, the second most by a freshman in Division I history, behind only
Read More