Boris Johnson has been defended by comedian Rowan Atkinson following his recent comments about burkas.
The actor, best known for playing Mr Bean and Blackadder, described the remarks as funny.
The former foreign secretary has also won the support of ex-cabinet minister Andrew Mitchell, who called the comments "colourful" but not against the law.
The Conservative Party have decided Mr Johnson should be investigated by an independent panel following complaints his comments breached the Tories' code of conduct.
The Uxbridge MP compared women who wear the burka to "bank robbers" and questioned why they would "go around looking like letter boxes".
:: Johnson's burka remarks 'will encourage bigotry'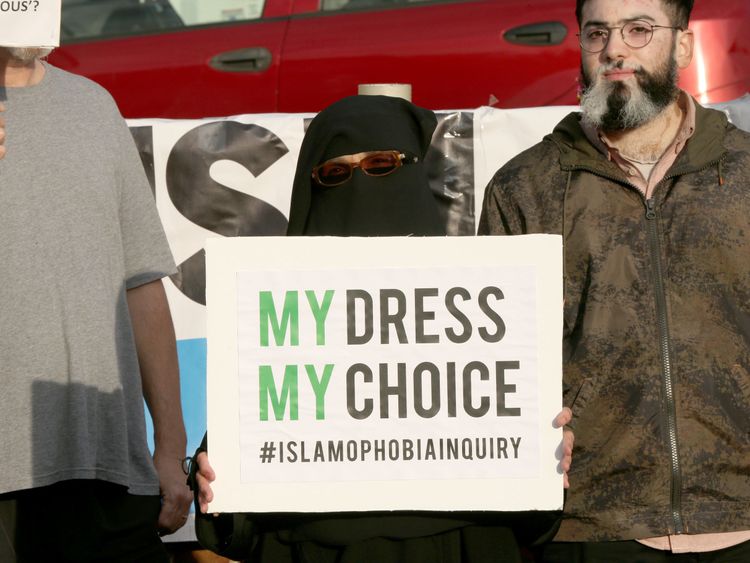 Atkinson wrote to The Times, saying: "As a lifelong beneficiary of the freedom to make jokes about religion, I do think that Boris Johnson's joke about wearers of the burka resembling letterboxes is a pretty good one.
"All jokes about religion cause offence, so it's pointless apologising for them.
"You should really only apologise for a bad joke. On that basis, no apology is required."
Mr Mitchell, who was chief whip in 2012 and international development secretary before that, told BBC Two's Newsnight: "I don't think he should apologise.
"But I think what's important is that the procedures of the party now take place.
"This is quite an important issue about…
Read More