The best CDN providers 2018
A content delivery network (CDN) works to accelerate almost any website by caching its files in servers around the world. Whether your visitors come from Europe, North America, Asia or anywhere else, content is automatically served from the nearest location for the fastest possible speeds.
If you're new to the technology then it might seem intimidating, and there's no doubt that prices can be high, but don't let that put you off. A CDN is not just for massive corporations. You can set up the simplest services in less than five minutes, and if you choose your plan wisely, it might not cost you anything at all.
Whatever your website, from a simple blog to a sprawling site for a big business, we've picked out some of the best services around to help point you in the right direction. If you find anything that looks interesting, give it a try – you can explore many of these CDNs for free, without handing over payment details or signing up for any contract.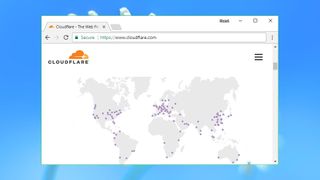 1. Cloudflare
A feature-packed CDN with one of the best free plans around
Capable free plan
Lots of features
Great performance
Cloudflare is a hugely popular American content delivery service which combines novice-friendly ease of use with expert-level features and functionality.
Setup is simple, with no need to edit your code. Just update your DNS nameservers to use Cloudflare and the service kicks in automatically, caching content and serving it to visitors from their nearest location.
But there's much,…
Read More